🔥🔥 COVER REVEAL 🔥🔥
Check out the GORGEOUS cover for The Saint by Kelsey Clayton! The Saint is book 2 in the Haven Grace Prep series. Knox Vaughn is the epitome of a bad boy. #ComingApril23rd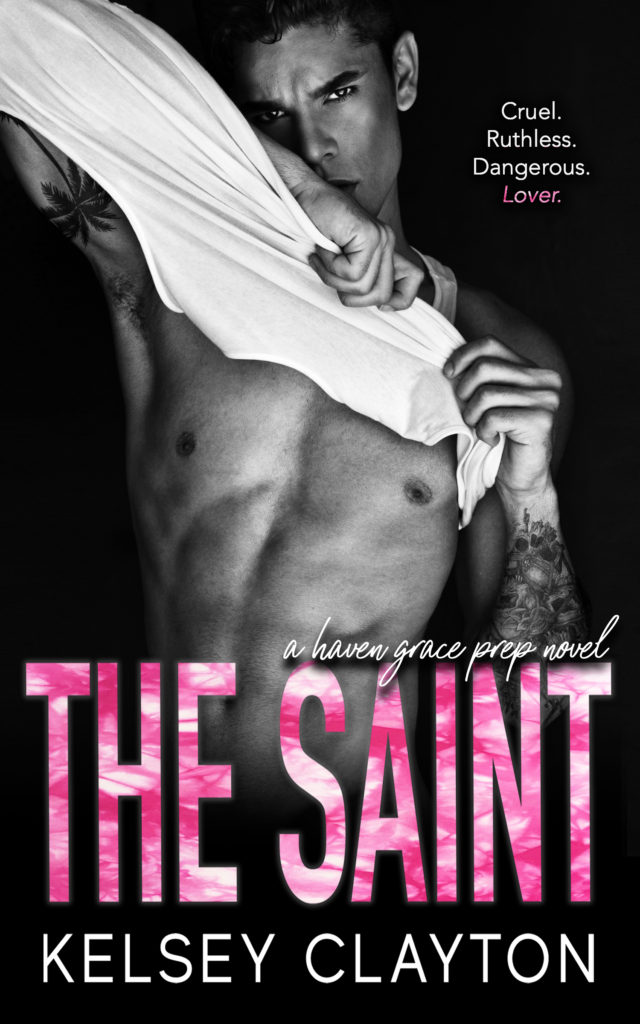 DELANEY
A mistake waiting to happen.
Knox Vaughn is the epitome of a bad boy.
He's trouble in a sexy-as-sin package.
But, it's like a moth to the flame.
I can't stay away—even though I'm going to get burned.
The sinners are much more fun.
And this saint is changing the game.
KNOX
Delaney Callahan is perfect,
Hell, she's too perfect for anyone.
But with me, she's playing with the devil.
I'm the last thing a woman like her needs.
And yet, I can't keep my hands—and mouth off of her.
We're from two different worlds,
Worlds that can't possibly work.
But I can't be the
SAINT
she deserves.
Preorder today!
Catch up with the series!

I go to the fridge in search of water. Just as I grab one of the bottles, the sound of someone behind me catches me off guard.
"You lost?" He asks, and goose bumps raise across my skin as I recognize that voice. I straighten up and turn around, coming face to face with the guy who has plagued my mind for the last couple weeks.
Knox Vaughn.
"Keg is over there." His head nods toward the crowd in the corner of the room.
"Oh, n-no I'm okay," I mutter. "I just wanted water."
He snorts and stares at the bottle in my hand like it's diseased. "Who comes to a party and drinks water?"
"Me, I guess."
His gaze moves down to my cleavage and he leans back against the counter as he bites his lip. "Are you sure you don't want me to get you a beer?"
I shake my head faster than necessary. "My dad said beer makes you fat."
He raises his brows before his expression changes to a smirk that has my heart skipping beats. Grabbing the bottom of his shirt, he lifts it up to reveal perfectly toned abs. "Your daddy lied."
For the first time in my life, the thoughts that run through my head are anything but innocent. The only thing I can think to do is get the hell out of here and as far away from him as possible. It doesn't take a rocket scientist to know what a guy like him looks for at these kinds of parties, and I'm
nothing
like the girls here.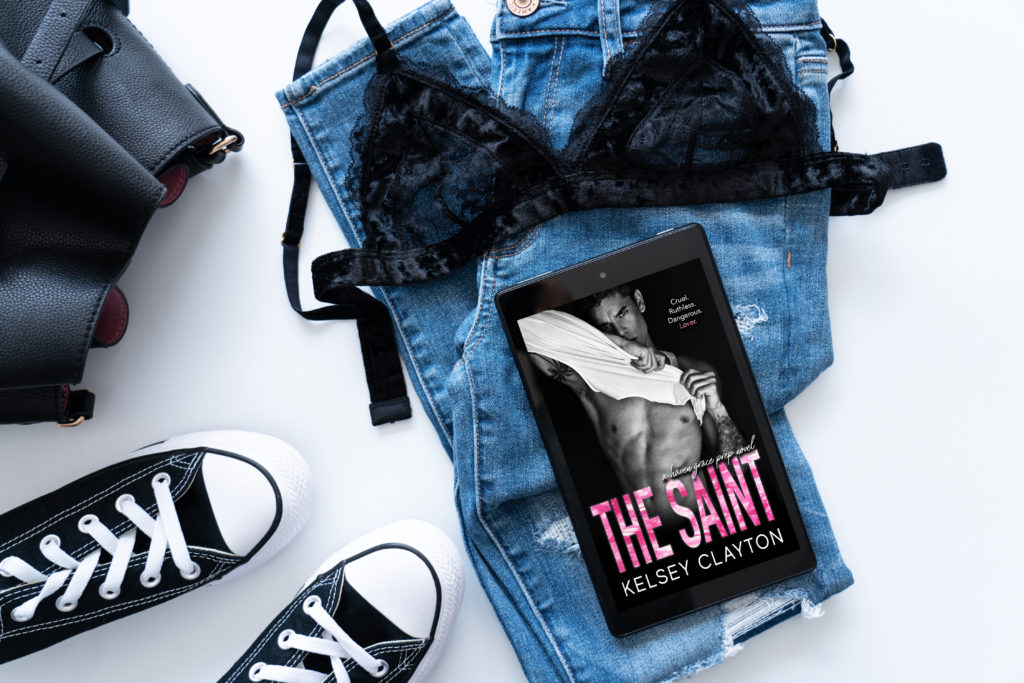 Kelsey Clayton is a 29-year-old mother of two from a small town in lower Delaware. Born and raised in New Jersey, she discovered her love for writing when she used it as a coping mechanism to get through hard times. Since then, she has been passionately writing novels that make people fall in love with the characters and the storylines. She writes from a mix of personal experiences and imagination. As an avid beach lover, her dream is to write an entire book with her feet in the sand.
Follow Kelsey!