🥃🔥𝐇𝐎𝐓 𝐍𝐄𝐖 𝐑𝐄𝐋𝐄𝐀𝐒𝐄 🔥🥃
𝐒𝐭𝐫𝐚𝐢𝐠𝐡𝐭 𝐔𝐩 𝐛𝐲 𝐂𝐡𝐚𝐫𝐢𝐭𝐲 𝐅𝐞𝐫𝐫𝐞𝐥𝐥 𝐢𝐬 𝐋𝐈𝐕𝐄! 𝐃𝐨𝐧'𝐭 𝐦𝐢𝐬𝐬 𝐭𝐡𝐢𝐬 𝐬𝐭𝐚𝐧𝐝𝐚𝐥𝐨𝐧𝐞 𝐬𝐦𝐚𝐥𝐥 𝐭𝐨𝐰𝐧 𝐫𝐨𝐦𝐚𝐧𝐜𝐞 𝐢𝐧 𝐭𝐡𝐞 𝐓𝐰𝐢𝐬𝐭𝐞𝐝 𝐅𝐨𝐱 𝐒𝐞𝐫𝐢𝐞𝐬!
#𝟏-𝐜𝐥𝐢𝐜𝐤 𝐭𝐨𝐝𝐚𝐲!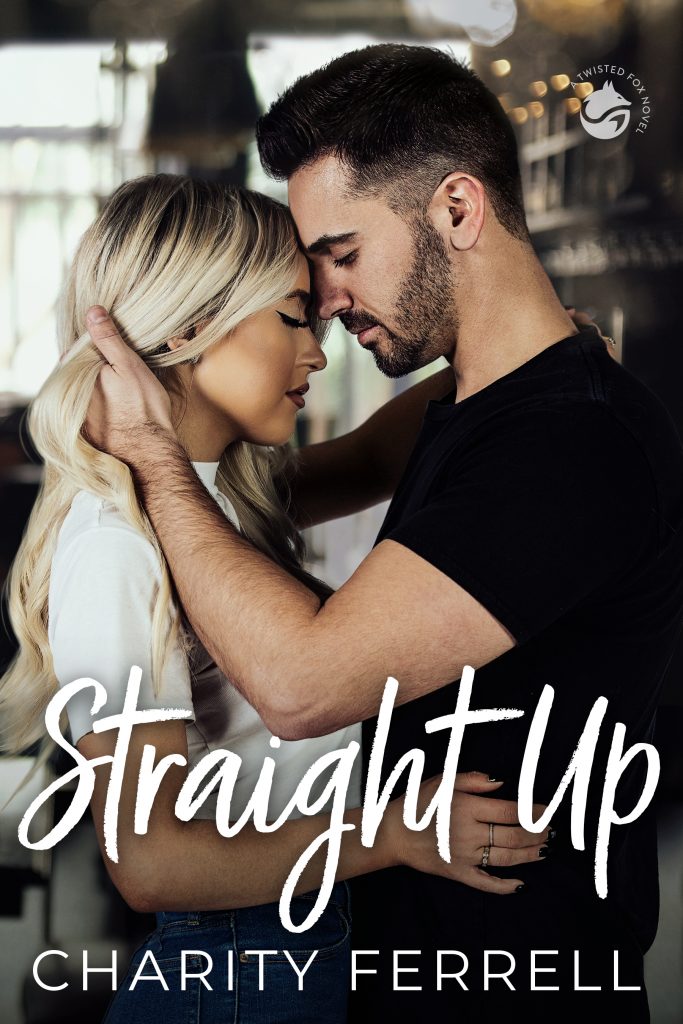 BOOK BLURB
Lincoln:
I went from a penthouse to sleeping in a prison cell.
From the VP of a million-dollar empire to a felon.
All for a crime I didn't commit.
Now that I'm free, I vow to stay out of trouble.
The only problem? She's trouble wrapped in a bow.
Cassidy:
My type? Bad boys.
Until my
bad boy
boyfriend got me arrested.
I've moved to a new town and sworn off relationships.
Until I meet him … my Prince Charming … fresh out of prison.
Trouble and bad boys never felt so good … until it all falls apart.
PURCHASE STRAIGHT UP, Twisted Fox, #3
OMG OMG OMG!!
Charity Ferrell
is back with Straight Up!!!! This is book 3 in her Twisted Fox series, and this book focuses on Lincoln and Cassidy!! I just knew when we were introduced to them in the last book, they were going to blow me away!!! Lincoln is MINE!!!
Both Lincoln and Cassidy have had there fare share with the law.. but with both doing the time.. they are out and trying to get that fresh start.. I absolutely loved Cassidy!! She was loud, funny, and had ZERO filter... but she was also fierce, stubborn and loyal to those who were her people.. Lincoln is honest, loyal, and has a heart of gold.. I loved the banter these two had, and I loved that they had that amazing friendship before it it went further..
Another thing I just love about this author is that she uses my home state in her books.. I just wish some of these towns were real.. because I would have to make a road trip!! Thank you Charity for allowing me to go in this journey with you!!