🖤 ℍ𝕆𝕋 ℕ𝔼𝕎 ℝ𝔼𝕃𝔼𝔸𝕊𝔼 🖤
𝐍𝐚𝐭𝐮𝐫𝐚𝐥 𝐁𝐨𝐫𝐧 𝐊𝐢𝐥𝐥𝐞𝐫𝐬, 𝐭𝐡𝐞 𝐭𝐡𝐢𝐫𝐝 𝐛𝐨𝐨𝐤 𝐢𝐧 𝐭𝐡𝐞 𝐒𝐢𝐜𝐤 𝐁𝐨𝐲𝐬 𝐒𝐞𝐫𝐢𝐞𝐬 𝐟𝐫𝐨𝐦 𝐋𝐮𝐜𝐲 𝐒𝐦𝐨𝐤𝐞 𝐢𝐬 𝐡𝐞𝐫𝐞!
𝐎𝐧𝐞-𝐜𝐥𝐢𝐜𝐤 𝐭𝐨𝐝𝐚𝐲!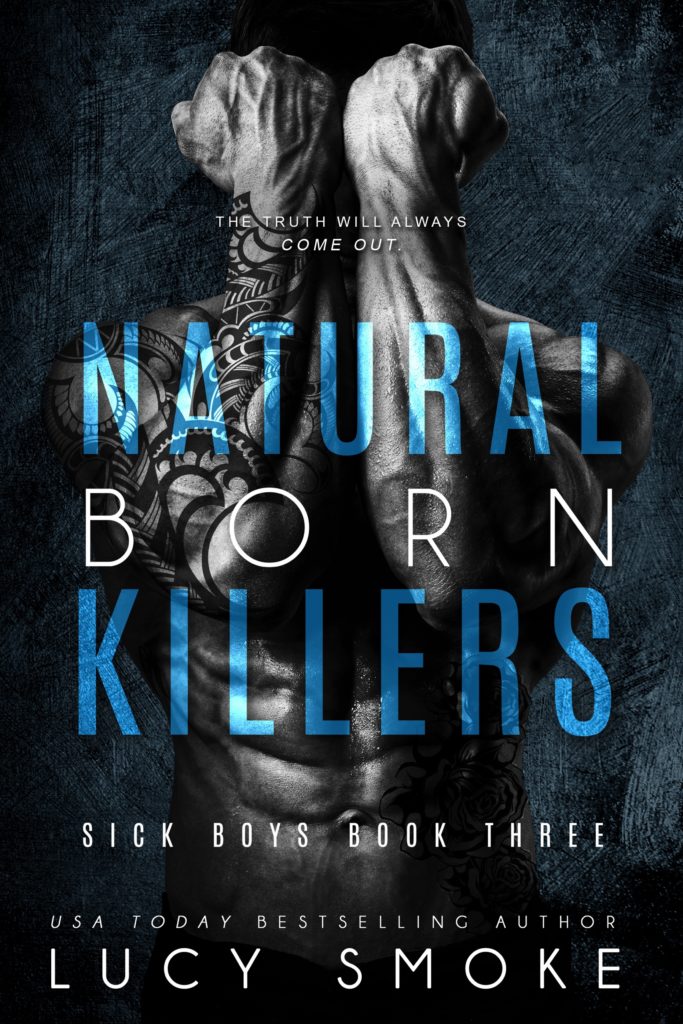 BLURB
Rule No. 3: Never let anyone think they can hurt you and get away with it.
I thought I'd seen and felt the worst of it, but there's nothing worse than betrayal.
Corina knows who's behind what happened to me and she may think hiding will keep her safe, but after everything that's happened, nothing can keep her safe from me and the Sick Boys. She's a pawn in all of this, but I'll get that information even if it means I have to cut it out of her - piece by fucking piece.
This little charade is about to end. They thought they could drag me down into the dirt and grind my soul into the dust. What they failed to realize is that there's nothing left of my soul and I don't mind getting a little dirty if it means getting my revenge. I may have let her fool me once, but there's no way in hell I'll let her fool me twice.
After we're done with her, we're going after the big boys.
PURCHASE LINKS
Amazon US
➜
amazon.com/dp/B08RHDG3RV
Amazon UK
➜
amazon.co.uk/dp/B08RHDG3RV
Amazon AU
➜
amazon.com.au/dp/B08RHDG3RV
Universal Link
➜
Books2read.com/NBK
CATCH UP WITH THE SERIES!
Pretty Little Savages (Sick Boys Book 1)
➜ Amazon US:
Books2read.com/PLS
(On Sale US only!)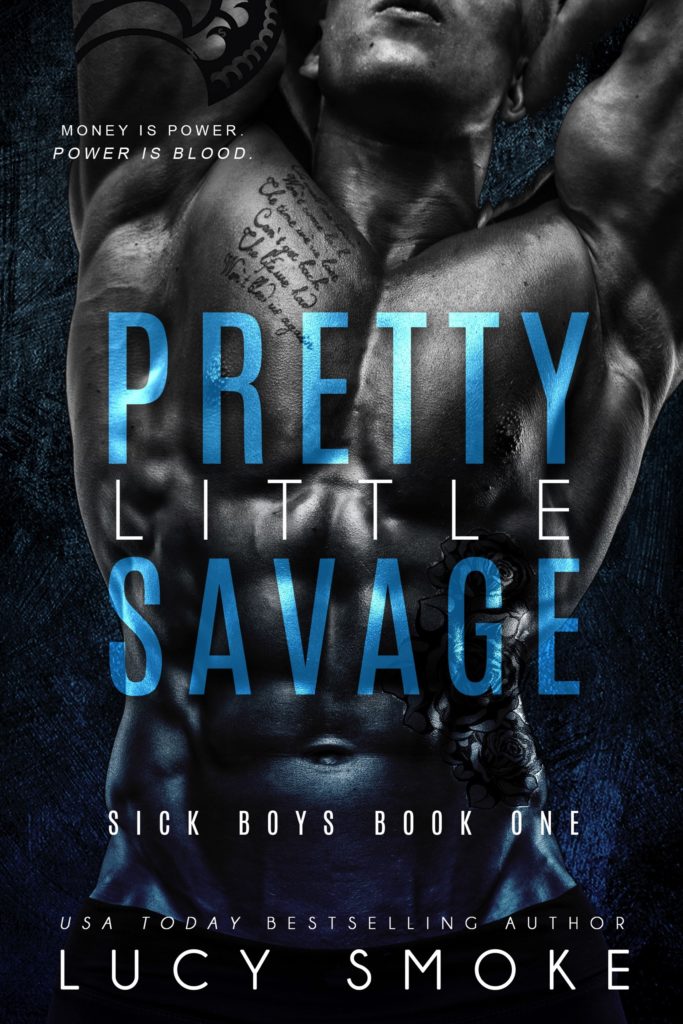 \
GIVEAWAY HOP
To celebrate the release of Natural Born Killers, Lucy Smoke and 17 other authors will have signed paperbacks up for grabs. Visit her Instagram page on Saturday, May 1st to start the hop!
instagram.com/authorlucysmoke/
TEASERS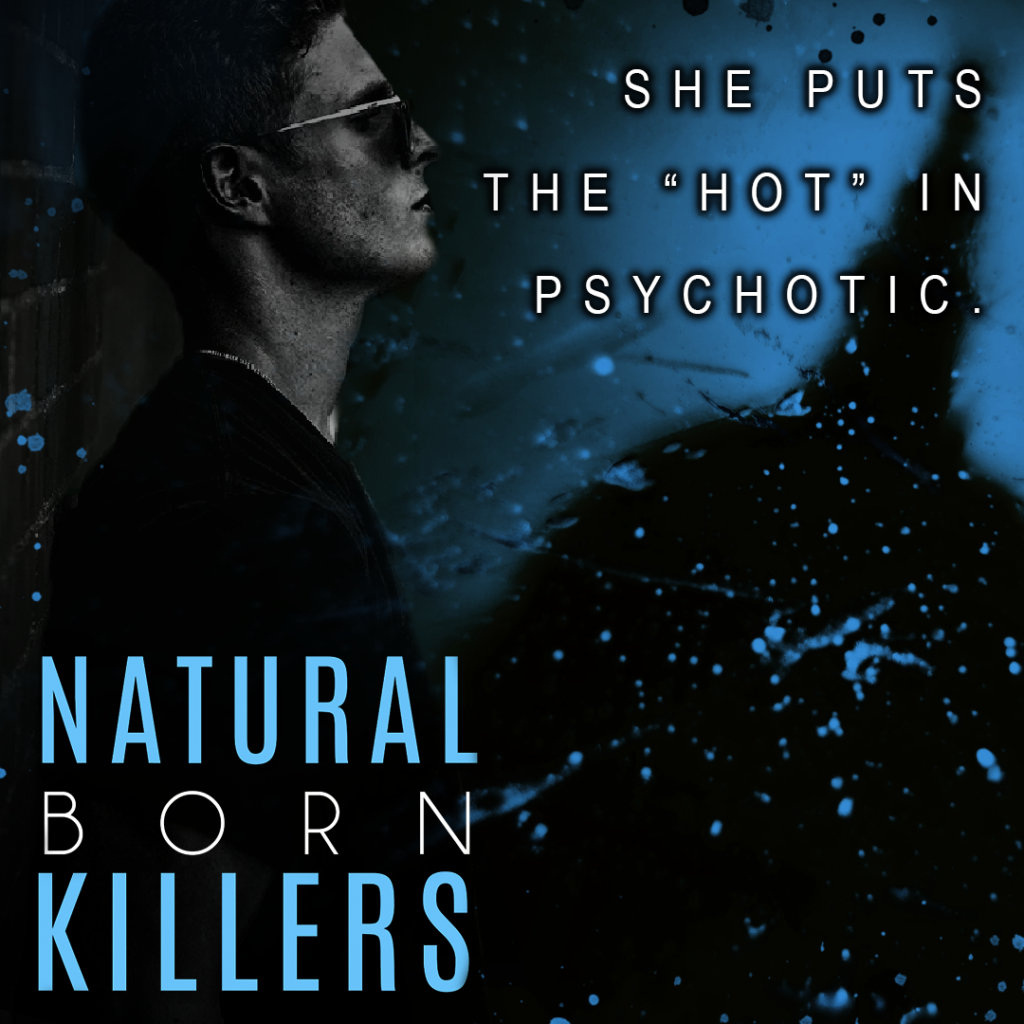 ABOUT THE AUTHOR
Lucy Smoke, also known as Lucinda Dark for her fantasy works, has a master's degree in English and is a self-proclaimed creative chihuahua. She enjoys feeding her wanderlust, cover addiction, as well as her face, and truly hopes people will stop giving her bath bombs as gifts. Bath's get cold too fast and it's just not as wonderful as the commercials make it out to be when the tub isn't a jacuzzi.
When she's not on a never-ending quest to find the perfect milkshake, she lives and works in the southern United States with her beloved fur-baby, Hiro, and her family and friends.
AUTHOR LINKS
https://linktr.ee/authorlucysmoke