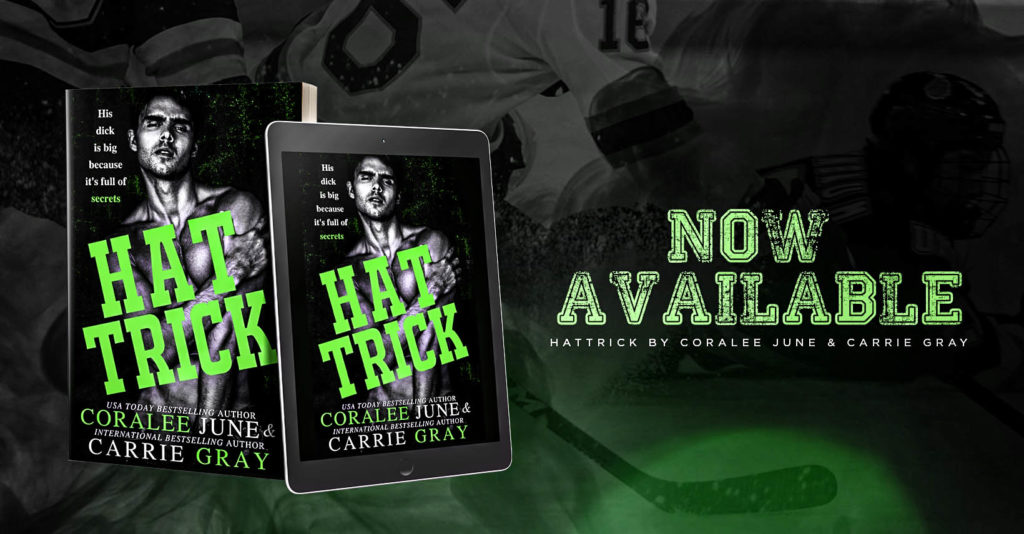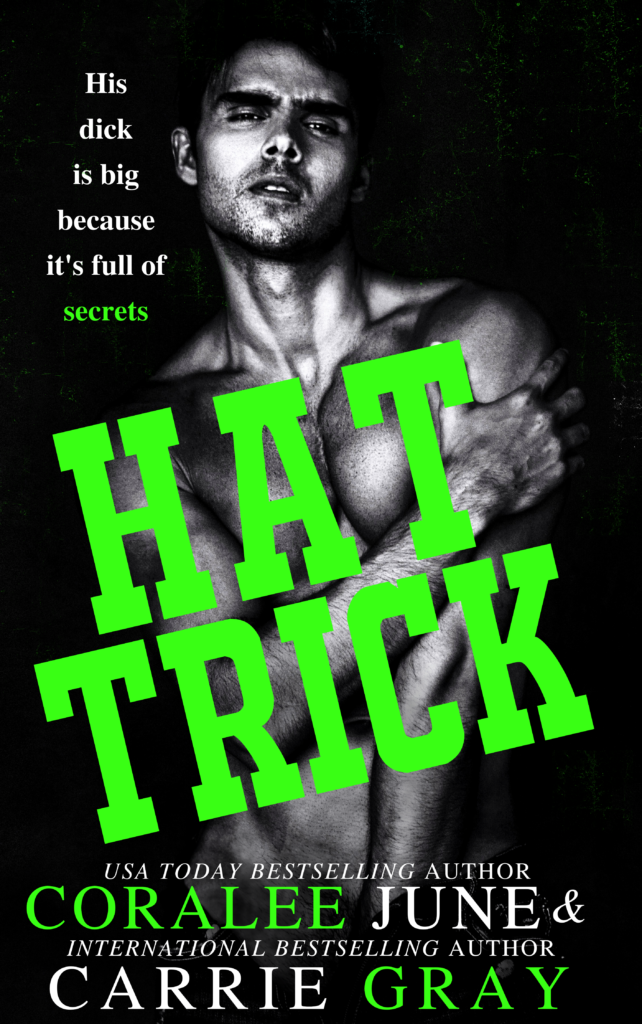 💚

ℕ𝕖𝕨 ℝ𝕖𝕝𝕖𝕒𝕤𝕖 💚
𝑇ℎ𝑒 𝑏𝑒𝑠𝑡 𝑐𝑢𝑟𝑒 𝑓𝑜𝑟 𝑎 𝑏𝑟𝑜𝑘𝑒𝑛 ℎ𝑒𝑎𝑟𝑡 𝑖𝑠 𝑎𝑛 𝑜𝑟𝑔𝑎𝑠𝑚.
𝐇𝐚𝐭 𝐓𝐫𝐢𝐜𝐤 𝐛𝐲 𝐂𝐨𝐫𝐚𝐋𝐞𝐞 𝐉𝐮𝐧𝐞 𝐚𝐧𝐝 𝐂𝐚𝐫𝐫𝐢𝐞 𝐆𝐫𝐚𝐲 𝐢𝐬 𝐋𝐈𝐕𝐄 𝐚𝐧𝐝 𝐅𝐑𝐄𝐄 𝐰𝐢𝐭𝐡 𝐊𝐢𝐧𝐝𝐥𝐞 𝐔𝐧𝐥𝐢𝐦𝐢𝐭𝐞𝐝!
#OɴᴇCʟɪᴄᴋ: https://bit.ly/HatTrickCJCG1
My hockey star boyfriend cheated on me with not one, but THREE puck bunnies. In. The. Same. Night.
Hat Trick, Motherpucker.
I was mad, okay? Furious. I gave up the career of my dreams for him and how did he repay me? I just wanted to make him hurt as much as he hurt me. So, I slept with a couple hockey stars of my own. From a rival team. Oops. The best cure for a broken heart is an orgasm.
Joni, Noah, and Hatch eased the sting of my cheating ex. It was the perfect rebound no-strings-attached arrangement. Now I've got three hockey players comparing sticks.
One is nothing but a hookup. One is a stage-five clinger. One is trying to get me fired from my new job.
And...H E double hockey sticks, one of them could possibly be the love of my life.
This is one Hat Trick to remember.
Goodreads: https://bit.ly/HatTrickGR
𝔽𝕆𝕃𝕃𝕆𝕎 𝕋ℍ𝔼 𝔸𝕌𝕋ℍ𝕆ℝ𝕊
𝐂𝐨𝐫𝐚𝐋𝐞𝐞 𝐉𝐮𝐧𝐞
Facebook | Instagram | FB Group
𝐂𝐚𝐫𝐫𝐢𝐞 𝐆𝐫𝐚𝐲
Facebook | Instagram | FB Group