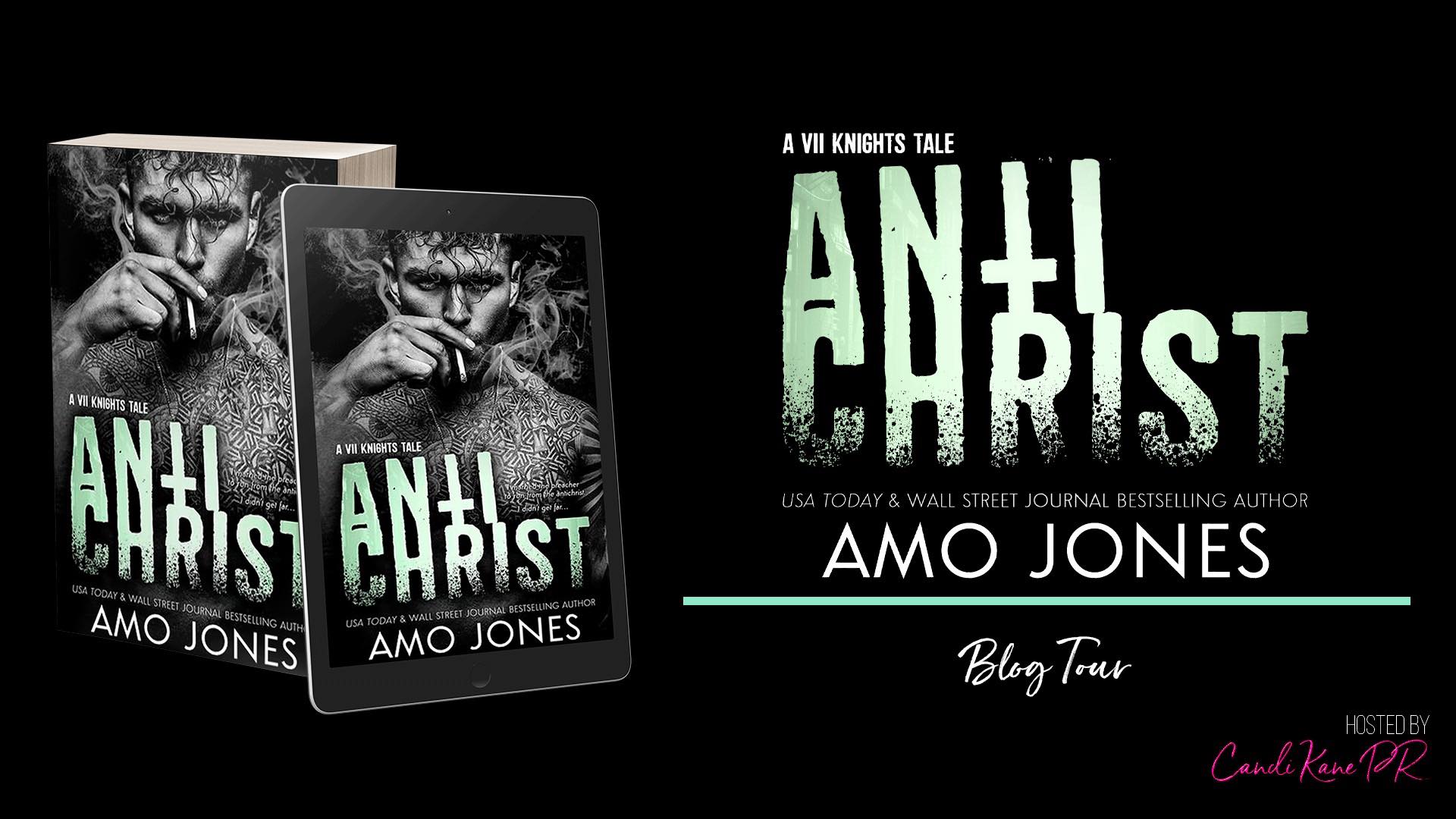 ANTICHRIST by Amo Jones
Release Date: April 6th
AVAILABLE NOW!!! FREE IN KU!!!
https://amzn.to/3DWxjfq
Add to Goodreads:
https://www.goodreads.com/book/show/58742641-antichrist
Blurb:
Meraki Mallory lived two lives. The one that everyone thought she did, and the one she worked hard to hide. She burned with her demons instead of running from them, but when Niko Davis rode back into town with a bag full of secrets, she knew she would need to start hiding them instead. Niko knew her inside and out, and if he saw even a smidge of her soul, he would see that she was no longer the girl he left behind…
When the president of the New York chapter of the Seven Knights MC dies, he passes the gavel down to Niko… but unknown to anyone else, that's not the only thing he left him.
Niko fights for what's his, and he's only ever claimed one person in his life—Meraki. So when he rips away the walls she built around herself with his bare teeth, the secrets that she has so fiercely hidden away all of these years suddenly bleed onto the four unmarked graves laid out in front of his steel-cap boots…
It started with a bond that destroyed everyone around them…
…it ends with blood.
*this is a DARK ROMANCE. Please check triggers if you think you may need to.
**
Antichrist is not a retelling of Hunchback of Notre Dame, there are slight nods here and there toward the original tale.
About the Author:
Amo Jones is a USA Today & Wall Street Journal Bestselling Author, totally winging this author thing (she's probably doing it all wrong). She likes cake, loves wine, and her religion is magic (Slytherin). She's a profound work-a-holic, but when she's not writing, you can find her chilling with her kids & Husband at the nearest beach, with a cocktail in her hand.
New Zealand is not a state of Australia and rugby is the best sport ever played.